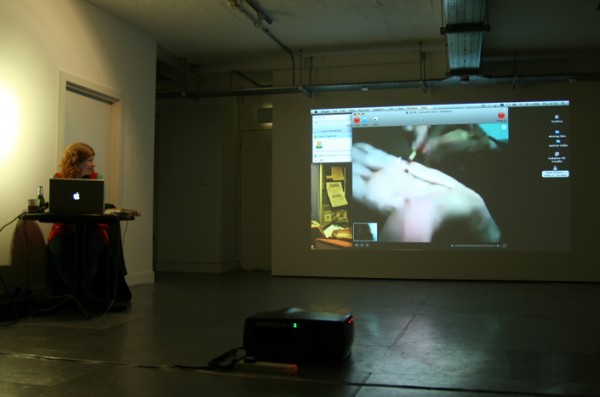 Susan MacWilliam, performance talk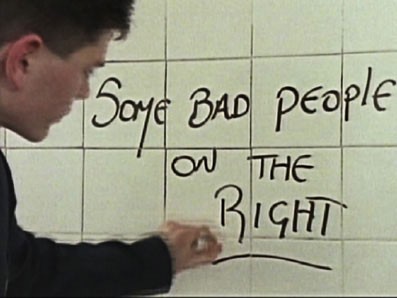 Lars Laumann, courtesy Maureen Paley Gallery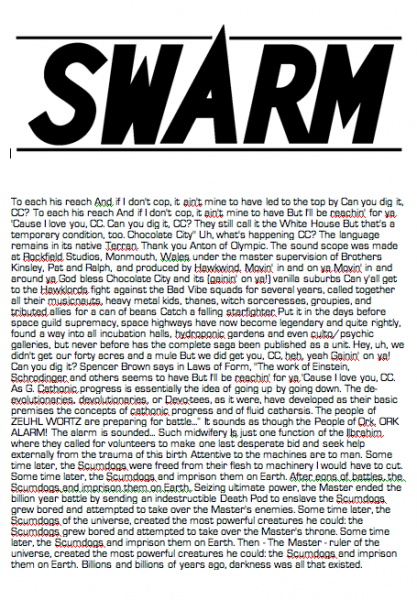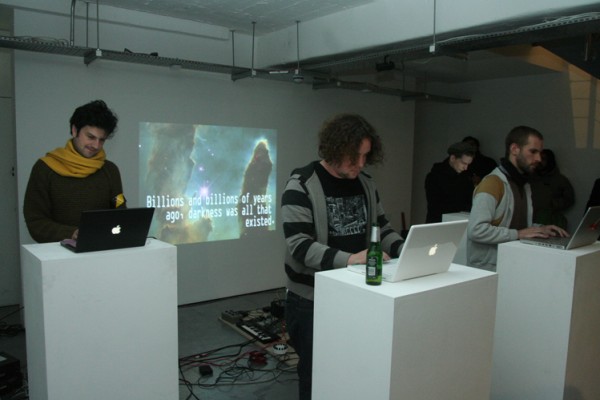 C,L&M performing as 'Swarm'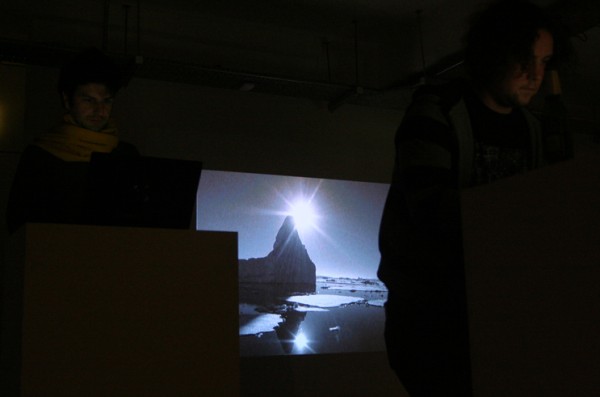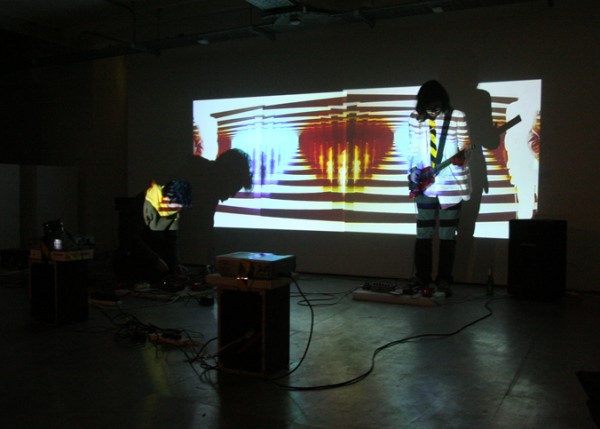 Raaganagrok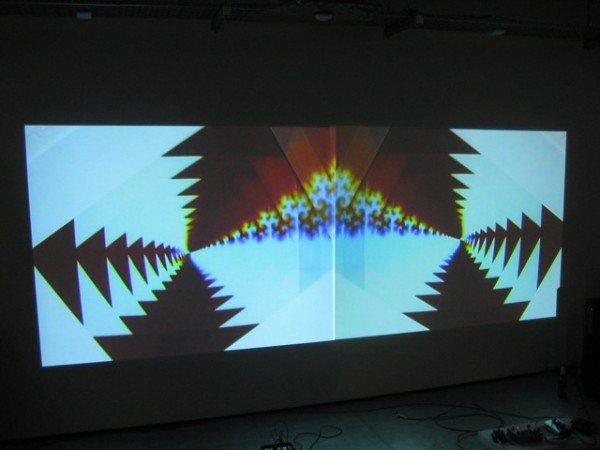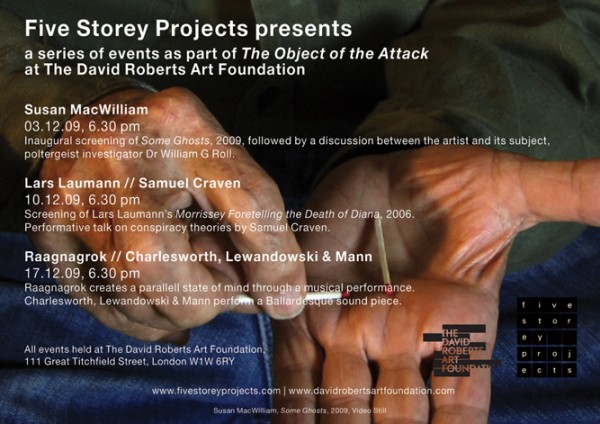 THE OBJECT OF THE ATTACK

FIVE STOREY PROJECTS PRESENTS
A SERIES OF EVENTS AS PART OF 'THE OBJECT OF THE ATTACK'
AT THE DAVID ROBERTS ART FOUNDATION
Event Dates
Thurs   3 December 2009, 6 – 9 pm
Thurs 10 December 2009, 6 – 9 pm
Thurs 17 December 2009, 6 – 9 pm
Location
The David Roberts Art Foundation Fitzrovia
111 Great Titchfield Street, London, W1W 6RY
tel: 0207 637 0868 | www.davidrobertsartfoundation.com
Charlesworth, Lewandowski & Mann | Sam Craven | Lars Laumann | Susan MacWilliam | Raagnagrok
'What we all call 'art' – painting, sculpture, writing, dance, music – is magical in origin. In the world of magic nothing happens unless someone wants it to happen, wills it to happen... The artist is trying to make something happen in the mind of the viewer or reader'.
William Burroughs, Rapid Eye, 1989
Five Storey Projects is pleased to present an engaging series of three events at The David Roberts Art Foundation that challenge and draw inspiration from the main discourse of J. G. Ballard's short story The Object Of The Attack (1984). The Object of the Attack programme acts as an echo chamber to the exhibition Sculpture of The Space Age curated by Raimundas Malasauskas for the David Roberts Art Foundation (02/10/09 – 19/12/09). Not an exhibition, not an interpretation space, the project is conceived as a series of footnotes and infiltrations by artists, curators and critics as a collective and evolving conversation. Five Storey Projects' three experimental events will create a collaborative operation of exchange and dialogue about art, the science of change and our preserved notion of reality, creating passage into a 'parallel universe'. The origin of the differing events note the inclusion of a slightly esoteric manifesto in Ballard's text, charged with concepts that function within an alternative perception of reality and question how artistic practice may be an illustration of the idea of alternative universes. Situated within a romantic rhetoric that explores the artist as the spiritual transmitter of imagination, the manifested interpretations are communicated via admiration, engagement and scepticism. Art is thus regarded as its own belief–system, one where behaviour can border on worship, where objects are regarded with reverie, and where the existence of an intricate set of rules and symbols can create new systems of value and produce a catalyst for change.

Thurs 3 December 2009 – Susan MacWilliam The first of three events will consist of a screening of a new work by Susan MacWilliam, who recently represented Northern Ireland at the Venice Biennale 2009. Through sourcing paranormal archives and interviewing subjects of the esoteric fringe, MacWilliam delves into the experimental paths of parapsychological research through strategies of participation and translation. The work will be followed by a discussion and live web–chat with the film's subject, poltergeist investigator Dr William G Roll.

Thurs 10 December 2009 – Lars Laumann // Samuel Craven The second event will feature a screening of Lars Laumann's Morrissey Foretelling The Death of Diana (David Roberts Collection, London) followed by a performative talk by Samuel Craven. Laumann's brief montage is embedded with fragmented myths and believable suggestions that produce an appropriated reality where Morrissey operates as a prophet of disaster. Samuel Craven will expand on his on–going research–based work that comments on the conspiracy theories and symbols surrounding subjects such as celebrity, extraterrestrials and cults, presenting them in a wider context.

Thurs 17 December 2009 – Raagnagrok // Charlesworth, Lewandowski & Mann In the final reaction to the premise of The Object Of The Attack, Five Storey Projects will host a live music event by Raagnagrok with an intervention by artists Charlesworth, Lewandowski & Mann. Raagnagrok, a London–based experimental music project, will produce an interpretative performance of musical rituals to create an entrancing and altered environment. Charlesworth, Lewandowski & Mann work with sound samples generated from Ballard's short story, collaboratively creating sculptural resonances to create an encapsulating parallel universe.
Throughout the series Samuel Craven will be developing a web–based universe that explores the fantastical and complex world of conspiracy theories, commenting on and questioning existing beliefs while fusing together and creating his own alternative actualities.